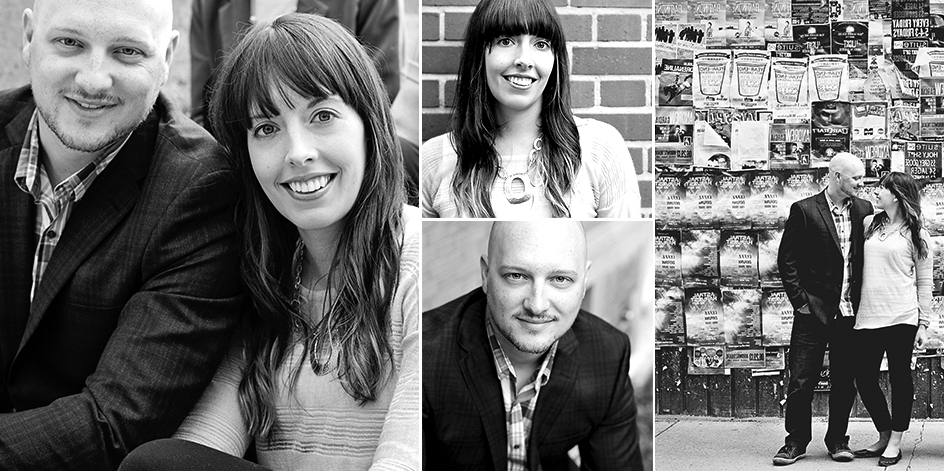 We are a husband and wife team with the skill, creativity and drive to meet your needs. Whether it's branding, character designs, storyboarding or websites, our goal is to combine our knowledge of art and design to deliver the best products for our clients.
Jaclyn Marks is a graphic designer with over 10 years of experience in the industry. She studied graphic design at the University of Alberta where she completed her Bachelor of Design in Visual Communication and Business Marketing. Working in both the public and private sector with over 100 past clients, she has the skills and know how to get you results!
While Andrew Marks started his professional life as a mechanical engineer, he has continued to grow his portfolio as a Flash animator and illustrator. As a graduate from the Commercial Animation program at Capilano College in North Vancouver, Andrew has worked on a wide array of art projects. These include animation for Teletoon's Atomic Betty series and Klei Entertainment's Mark of the Ninja videogame for Xbox Live Arcade, storyboards, video editing, and a multitude of greeting card, poster and apparel designs.
Thank you for visiting our website and we hope you will give us a call, or send a message on the Contact page. We look forward to hearing about your unique project and how we can help bring your vision to life!
P   1 (604) 908 9889
E   info@artifactlab.com